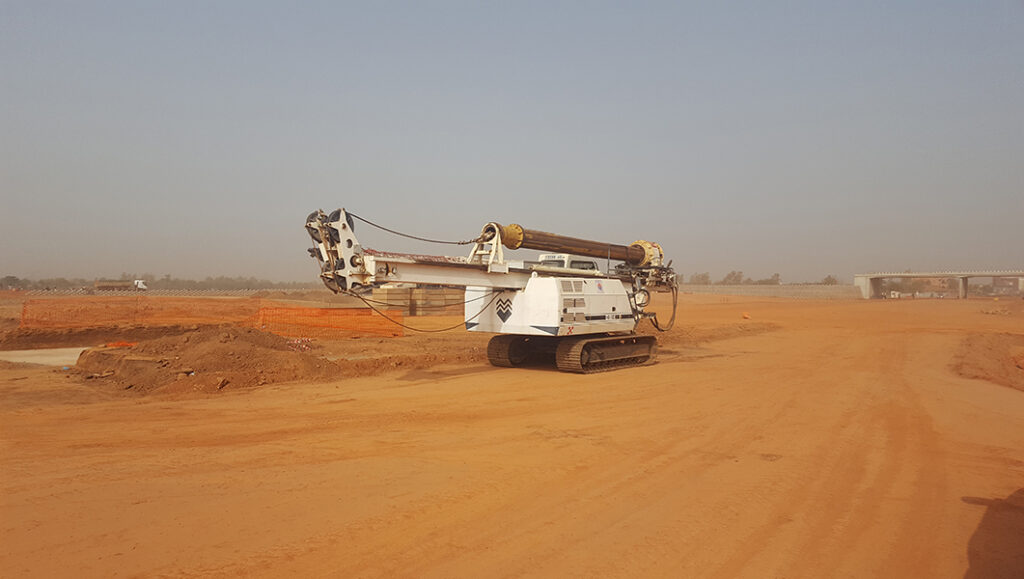 FFA continues to grow in its sectors
We carry out for you the field studies, the installation and the realization of the piles in the field of the construction for buildings or works of art. The technical department accompanies the work teams and our customers from the study phase of the project until its final success. We are able to size your project from A to Z.
Projects studied for better anticipation
Bored piles
Cased bored piles
Hollow auger piles
Driven injected piles shotcrete
Secant piles
Micro piles
Sheet pile driving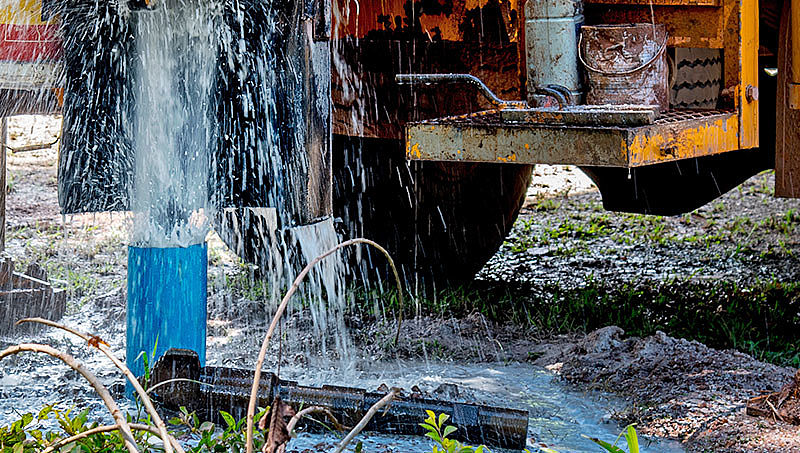 FFA carries out water boreholes
We master in this field all the drilling techniques allowing the most complex achievements and have a wide
range of tools of all kinds.
Our field teams have a perfect command of our equipment and an unfailing knowledge of the geology of the geographical areas that they have been surveying for several decades.
The technical management of this center is made up of engineers from the sector, hydrogeologists and geophysicists.
This division offers complete and tailor-made solutions in all its areas of intervention in the field of hydraulics, whether in terms of access to drinking water or industrial activity.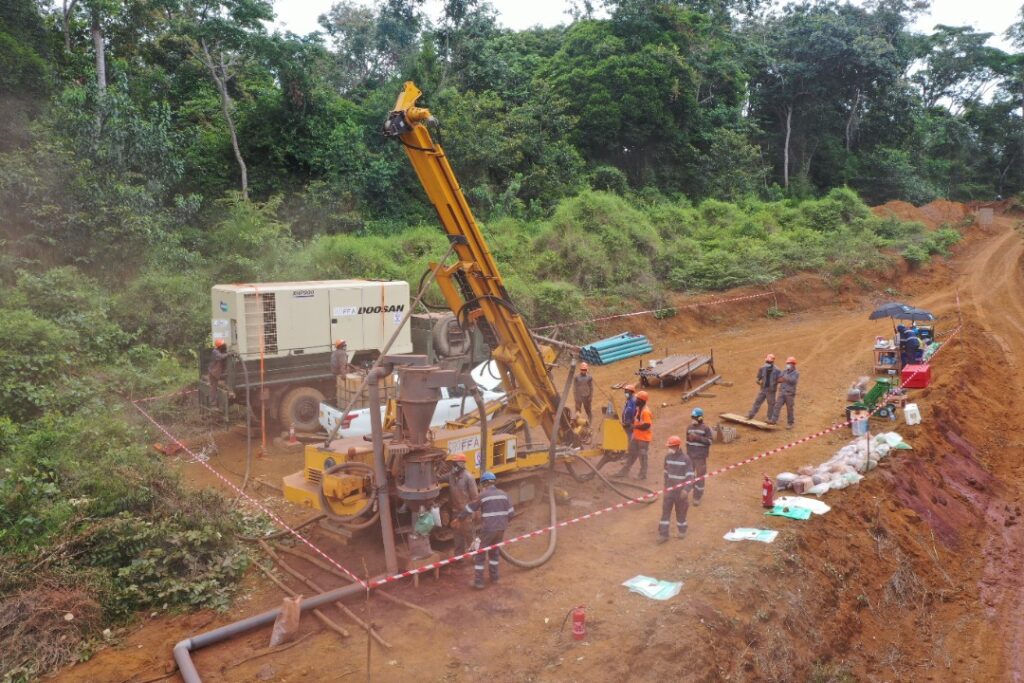 Fondation et Forage d'Afrique (FFA) has been recognized in mining drilling for many years.
FFA has a constant presence in the African mining sector thanks to its many locations strategically spread across the continent.
Our state-of-the-art equipment makes all the difference in roto-percussion air drilling (RAB), reverse circulation (RC) drilling, diamond core drilling (DD), grade control ( Grade Control), in Air Core (AC) as well as in drilling for blasting (Blast Hole).
We use different mining drilling techniques to meet your needs, in all possible environments.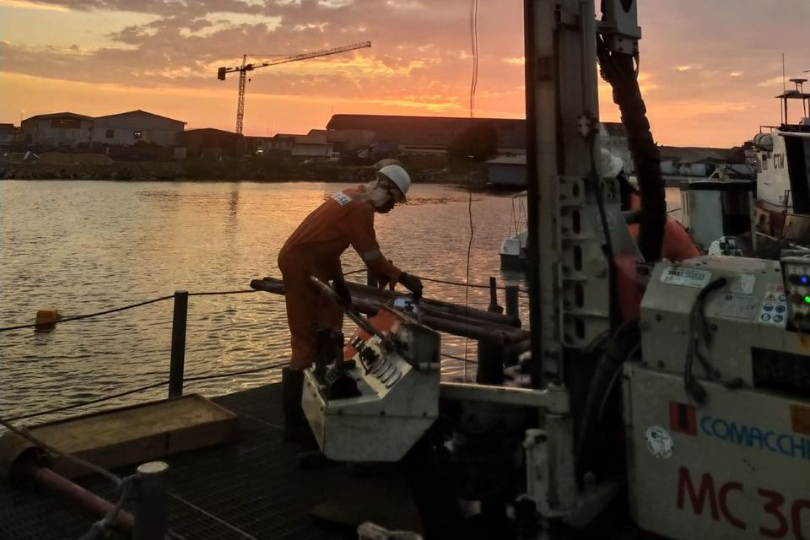 Optimize foundation principles
A geotechnical study makes it possible, among other things, to determine and optimize the foundation principles that will be used to support the future structure. It makes it possible to understand the natural risks likely to impact the project.
We operate both On Shore and Near shore by offering a wide range of services:
Environmental Geotechnics
Environmental impact assessments
Soil and aquifer monitoring
Management and remediation of contaminated soils
Site studies for quarries.
Geotech
Port and off-shore geotechnical works
Field treatments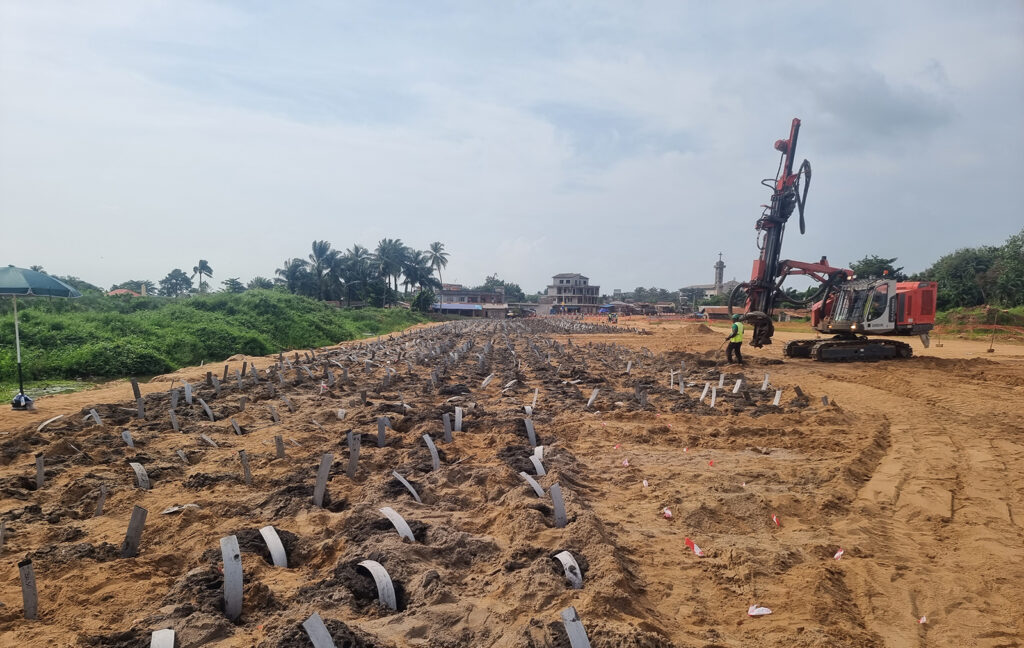 Engineering at the service of the customer:
From design to completion, FFA offers and implements foundation solutions based on ground improvement techniques.
Our soil treatments save the cost of deep foundations conventionally used to support surface structures.
It is interesting to use soil reinforcement techniques in the case of construction of buildings or roads on soil that does not have all the qualities necessary to receive the loads of these structures: problems of settlement, bearing capacity or of liquefaction.