Home / Our services / Mining prospecting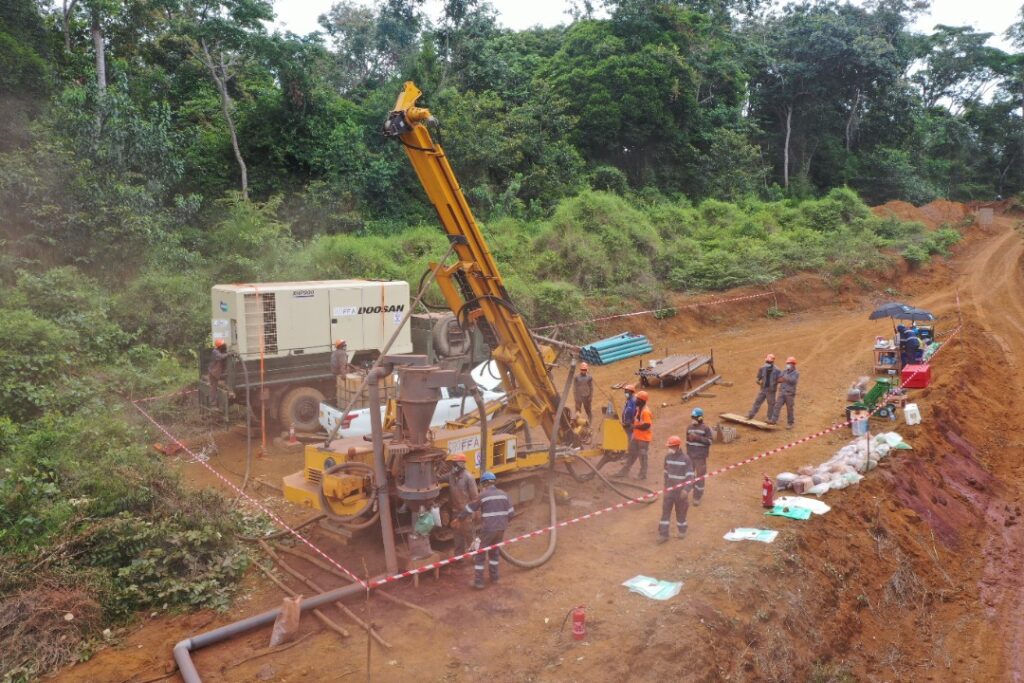 Fondation et Forage d'Afrique (FFA) has been recognized in mining drilling for many years. FFA has a constant presence in the African mining sector thanks to its many locations strategically spread across the continent.
Our state-of-the-art equipment makes all the difference in roto-percussion air drilling (RAB), reverse circulation (RC) drilling, diamond core drilling (DD), grade control ( Grade Control), in Air Core (AC) as well as in drilling for blasting (Blast Hole).
We use different mining drilling techniques to meet your needs, in all possible environments. Our technical know-how combined with our geographical and geological knowledge of the areas of intervention make us our main assets for mining exploration projects as well as for mines in operation.
FFA accompanies you by carrying out quality work allowing you to make the most of your mining project.