Our Sales and Technical teams are at your disposal to
any request for information, quotes or advice.
Do not hesitate to contact us.
For all your requests for information or for an unsolicited application or response to a job offer, please send an email to the contact address of the subsidiary concerned or the nearest subsidiary of the country which concerns you.
BENIN
Email: ffabenin@groupeduval.com
SENEGAL
Email: ffasenegal@groupeduval.com
TOGO
Email: ffatogo@groupeduval.com
CAMEROUN
Email: ffacameroun@groupeduval.com
GABON
Email: ffagabon@groupeduval.com
CONGO
Email: ffacongo@groupeduval.com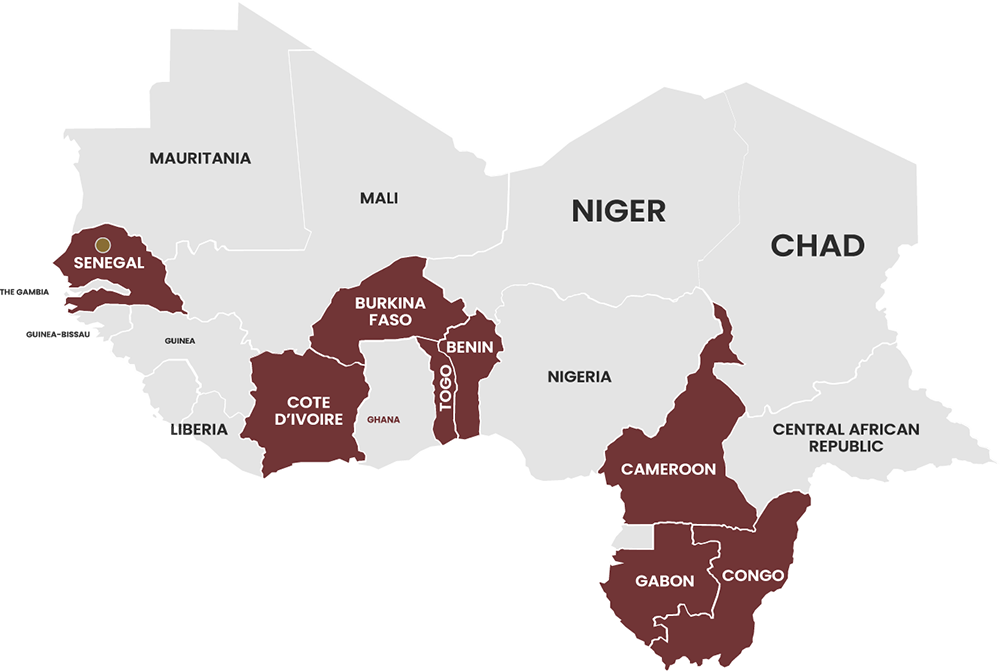 SENEGAL
---
608 Ouest foire Appartement N°1 Dakar Sénégal
Tél: +221 33 864 68 22
Email: ffasenegal@groupeduval.com
TOGO
---
177 Boulevard du Haho-Hédzranawoé
BP 81 375 Lomé
Tél: +228 22 61 88 75
Email: ffatogo@groupeduval.com
BENIN
---
PK 10 - 01 BP 9948 Cotonou
Tél: +229 60 22 14 14
Email: ffabenin@groupeduval.com
CAMEROUN
---
BP 15061 Douala
Tél: +237 242 00 88 12
Email: ffacameroun@groupeduval.com
GABON
---
BP 793 Libreville
Tél: +241 65 95 93 90
Email: ffagabon@groupeduval.com
CONGO
---
Boulevard Loango CP 105, commune de Pointe Noire
Tél: +242 06 600 55 83
Email: ffacongo@groupeduval.com